That project was led by studio principle
Sylvia Harris
[↙]. Together with classmates David Gibson [↓], and Juanita Dugdale [↘], Harris formed Two Twelve Associates as a graphic design studio whose explicit focus was large public design projects. Although I didn't get to work on that project, the office was an exceptionally nurturing environment and I was able to observe Harris and others at work on it.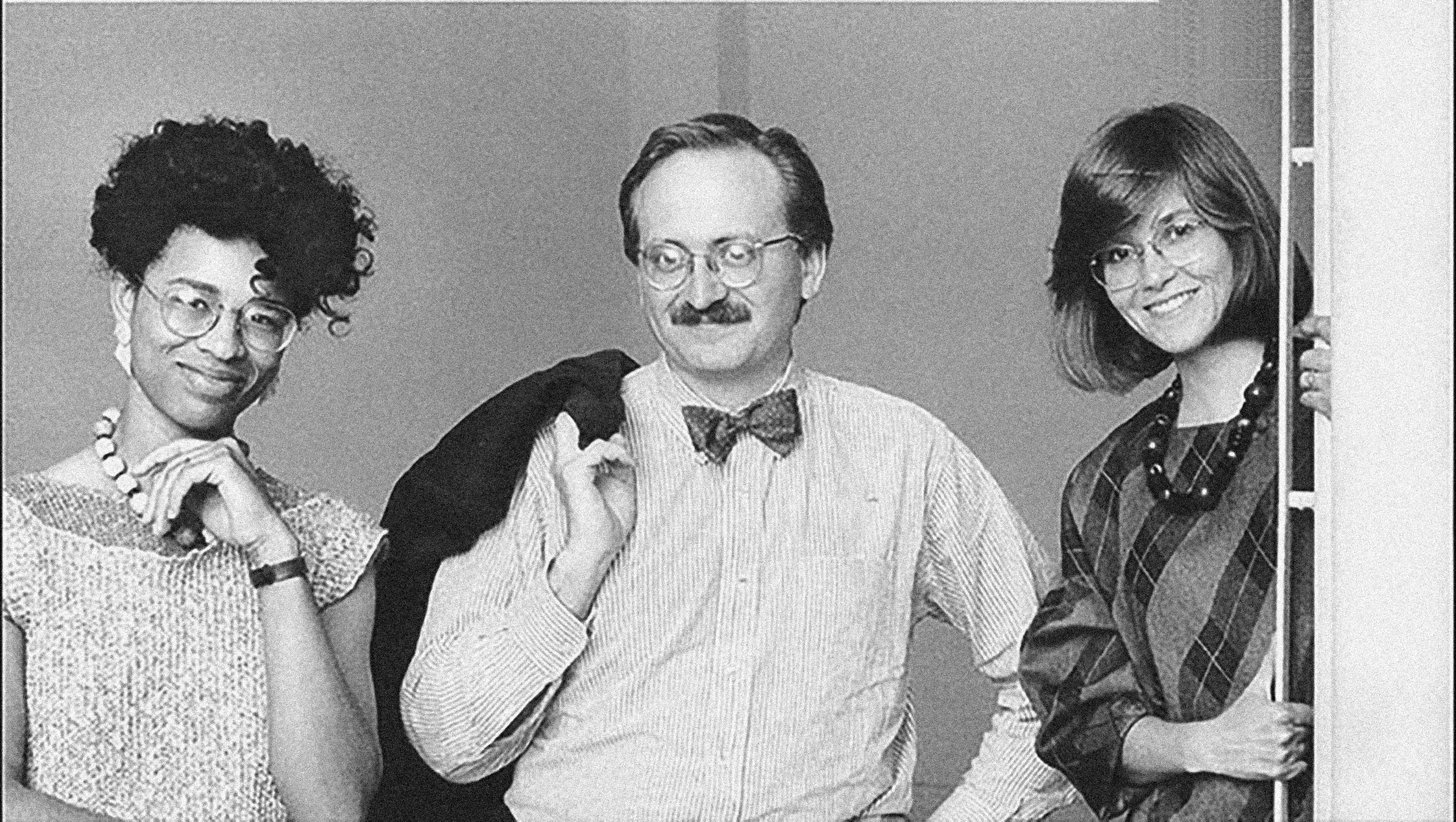 The Citibank ATM that resulted was a first-person interface, addressing the user directly. The interaction started with, "Hello. May I help you?" and then continued to guide a user through the banking process, confirming each step along the way. It was an example of good, clear public interface design [↓].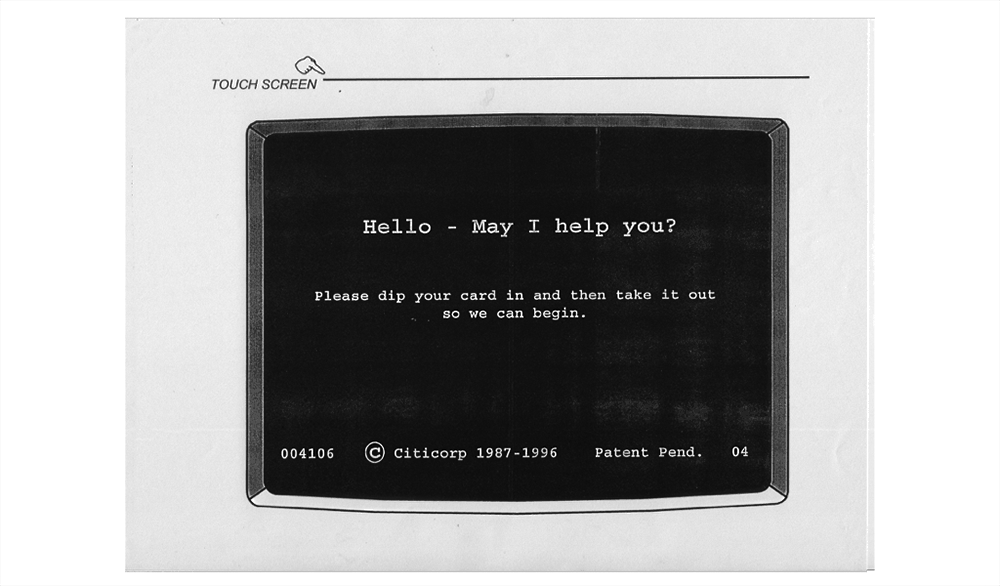 When we started work on the MetroCard Automated Vending Machine project, a sequence of screens was already in place. We began by questioning that order and considering alternatives in the flow. The user paths (flows) were complicated and there were a number of possible transactions that the new machine would implement, including buying a multi-ride card, a single ride ticket, adding value to an existing card,
and even trading in and consolidating cards. Here's a page from the initial spec document [↓].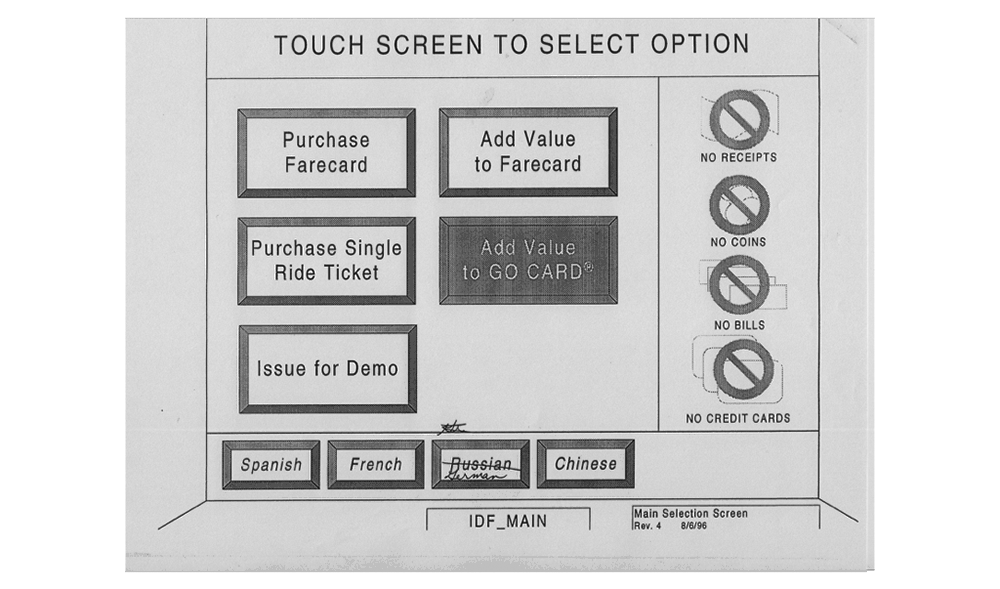 A primary goal for the MetroCard interaction was to make the transaction as efficient as possible. Buying a token was a quick, scripted maneuver. It was something you did over and over and over again. So we set several competing conceptual models for how the touchscreen interface would work.

March 30, 2021
Press Start to Begin
Reading
Resources